You can view the times that our webinars are scheduled for, by going to our website and using the search bar to search for the webinar you're interested in.
Once you've found the webinar, click on the thumbnail to take you to the webinar homepage.
The dates and times which are available to book will be shown on the page as below: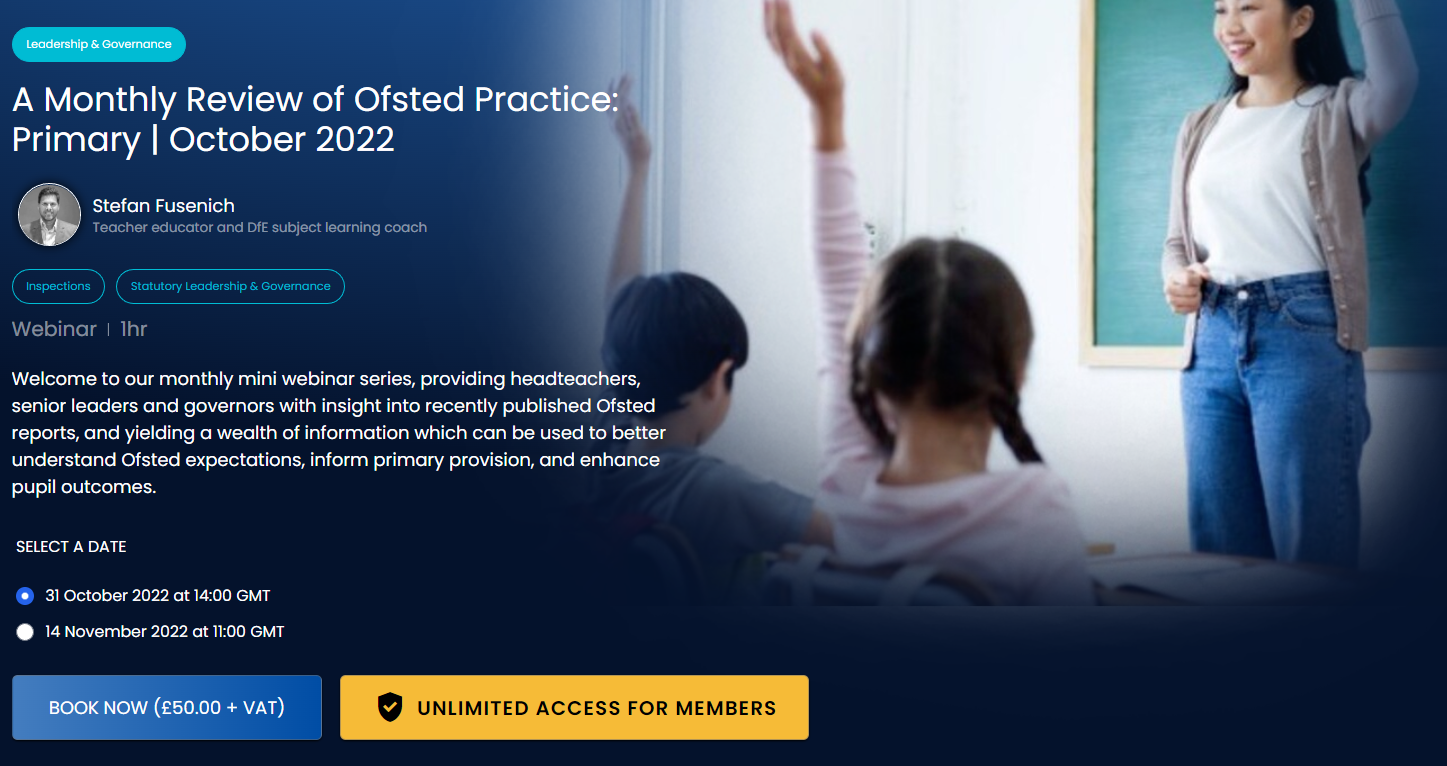 Please note that all of our webinars are pre-recorded, so if you cannot make the scheduled release time you've booked- you'll be able to watch the recording at any time after the release date.